Remember that song?
That was my middle school jam. Right now I am crushing hard. On spring clothes. Beautiful warm weather spring into summer clothes. I am over the cold and one of my ways to deal with cold weather is to pick out all the lovelies I want to add to my wardrobe when the sun shines warm once again. The best part about picking things out early is that I can do one of my favorite activities: clothing stalking. It works like this: 1) Pick out the full price item you want 2) Look for coupons for that item. 3) Go back to the store every so often to see if the item has gone on sale. 4) When said awesome coupon or sale appears, buy! It works well for me most every time.
These are my current spring crushes:
I haven't  been able to wear jean shorts for some time, but I tried these on yesterday and they fit well and looked good, too. I will be looking for that Gap 30% off coupon that comes around every few months.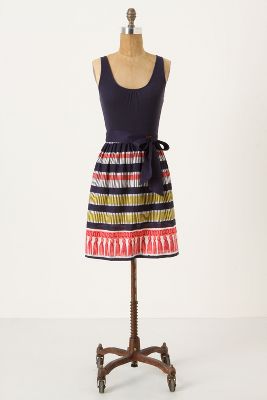 I love Antrhopologie, but most items are out of my price range, but this price point is good. This just may have to be added to my wardrobe.
I am a big fan of ModCloth. This little dress would look great with some flats.
I am the worst about picking out tops. I wind up having a million skirts and nothing to wear with them. This top from Ruche is dainty and fun at the same time.
My old American Eagle mini skirt was tossed when I thought I would never lose the weight I had gained. Now that I am back into my old pants size, I want a new one.
Target sundresses are always the best, though they tend to only last a season. Still, for under $20 that's fine by me.
Payless for the win! These shoes are fun and look like they would be good for walking around the city.
I enjoyed the price comparision here. I owned these shoes in silver last year, and wore them until they were dead. Now I am excited to pick up a new pair!
What clothing crushes do you currently have? What are your favorite stores to shop in?